BRAND GIOVANE, INNOVATIVO E GENDER FLUID
Totalmente all'avanguardia, espressione di una donna che alterna guardaroba femminile e guardaroba maschile senza perdere la propria identità.
Brand attento alla ricerca dei tessuti che spaziano da tessuti tradizionali italiani come la lana cotta, ai tessuti tecnici come il neoprene, tutto 100% made in italy.
JAM ha portato anche un'altra innovazione nel mondo dell'abbigliamento, ha unito la moda con la nuova tecnologia della stampa 3D, creando la linea Overline, una fusione mai vista prima che rivoluziona sia il mondo della moda che il mondo 3D.
Nella linea Overline di JAM fanno parte i nostri papillon stampati 3D, accessori con un design unico. Overline è cool, all'avanguardia, genderfluid e creata con colori pop, un particolare perfetto con una personalità originale.
Inoltre tutta la minuteria e vari inserti delle nostre collezioni sono fatti con la stampante 3D, personalizzabili in forme e colori.
La persona che compra JAM vuole essere unica e differenziarsi, senza perdere la qualità dei capi.
Il logo JAM nasce dal mix del nome della designer Alessia Jamieson e dalla la sua estetica pura con uno stile dai molteplici sapori: un'insolita 'marmellata' di forme e geometrie che si traducono nei suoi unici e ricercati capi.
MODERN INNOVATIVE BRAND AND GENDER FLUID
Avant guard unique pieces, JAM is a expression of woman who adores to switch between feminine and masculine wardrobes, without losing her personality.Our main goal is to keep to very high Italian quality standards for our garments with traditional italian fabric such as fine wool and more contemporary technical fabrics like neoprene. All 100% made in Italy. We have brought innovation to the fashion world by combining fashion with 3D printing. All the buttons, small parts and inserts you see on our clothes are printed with different materials on our 3D printer and are totally customisable. The woman who dresses JAM wants to feel unique and stylish without compromising the quality of the garment.
The logo and name behind the brand come from the designer's full name Alessia Jamieson, and her pure gender neutral aesthetics. The echoes between the word Jam and the designer's name create an unexpected "chaos" of geometric shapes.
Discover the designer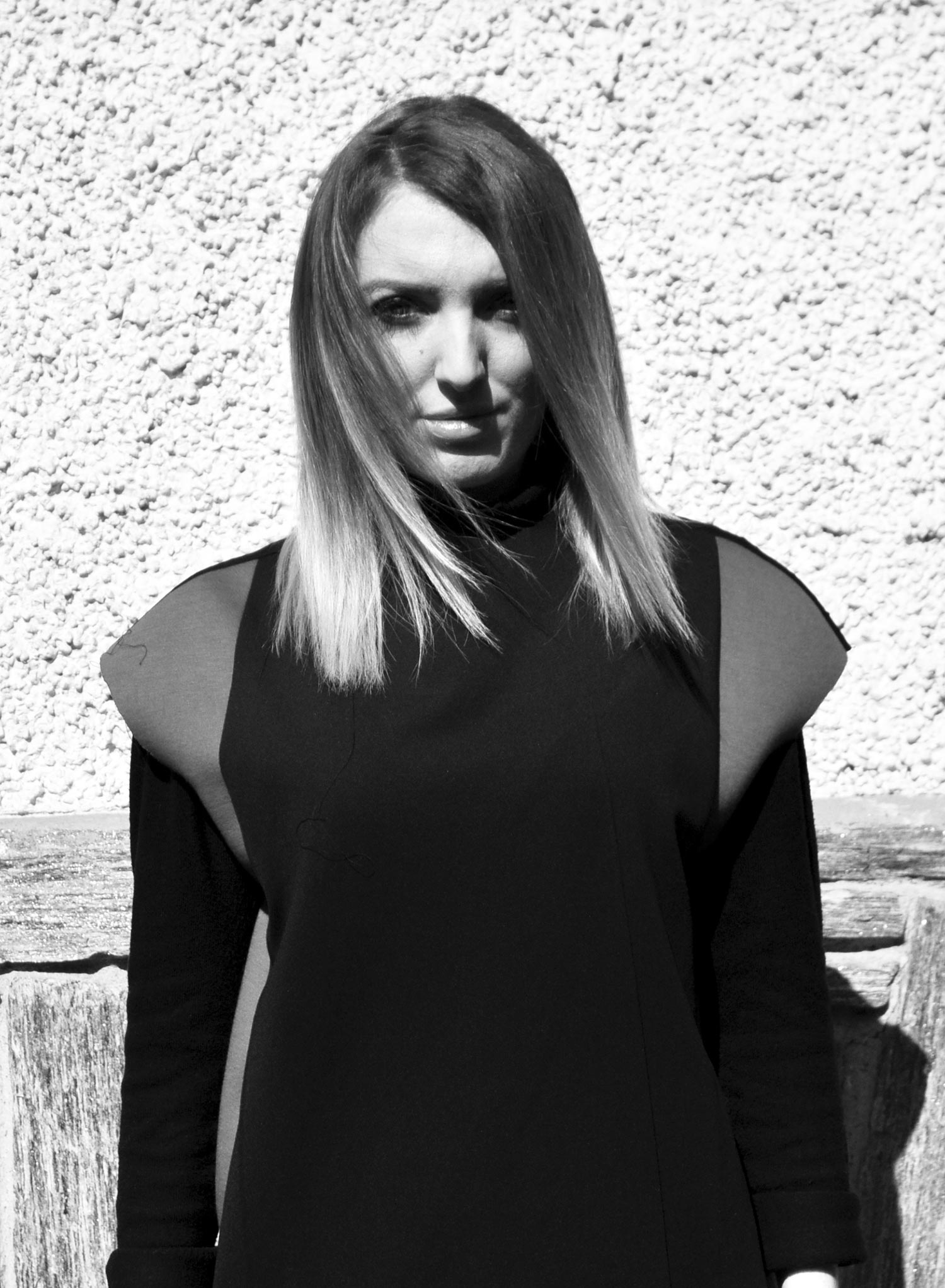 Alessia Jamieson
Fashion Designer
ABOUT THE DESIGNER
Fashion designer di ventisei anni, per metà scozzese e per metà italiana, si ripropone di unire i suoi due mondi in modi originali e inaspettati. Laureata con una laurea BA Honours in Fashion Design tramite lo IED di Milano alla Università di Westminster di Londra.
Nei due anni successivi alla laurea ha lavorato per vari brand sia nel settore degli accessori che della moda, acquisendo l'esperienza che la professionalità necessarie a realizzare collezioni mature e ricercate, senza rinunciare alla suo gusto futuristico e innovativo.
—
Twenty six year old Fashion designer, half Scottish and half Italian, Alessia Jamieson is set on bringing the two worlds together in totally original ways. She has a BA Honours degree in Fashion Design from the University of Westminster through IED Milano.
In the two years since her graduation, she has worked for a whole range of companies in fashion and accessory design gaining the experience and the taste to create mature professional fashion collections without blunting her cutting-edge taste.
Diploma artistico e laurea in Scienze dell'Educazione, ventisei anni.
Si occupa della parte organizzativa, logistica e di marketing del brand.
Ha una personalità forte che mischia femminilità con elementi maschili, il mix perfetto
per questa linea di moda.
Giulia vuole rivoluzionare la concezione di educazione femminile, portando questo concetto nel design.
—
An artistic diploma and a degree in Education science and discipline. Twenty-six years old for the second in command Giulia Grieco.
The organizational set-up. The logistic and marketing part for the brand is made by her.
She has a strong personality that mixes a womanliness to her more masculine side. A perfect mix for this fashion line.
Giulia is a pioneer in feminine education as she is trying to take this concept inside the design world.
Giulia Grieco
co-Founder
Get ready to stand out
Contact us for information, feel free!